Design Manifesto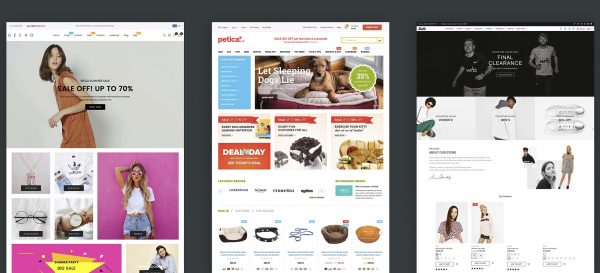 Design choices and thoughts on conventional website designs.
In a saturated market with ordinary and almost identical designs we try to bring a breath of fresh air to our design process and deliver a new visual approach.
In order to better understand how our design approach differs from classic ordinary web designs, lets see some examples of well-established patterns which have been adopted by web designers across the world following standards and the uniformity in web design development.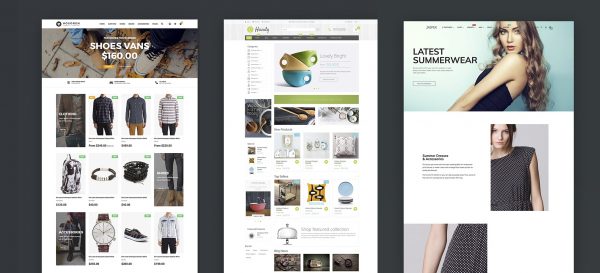 These 'sandwiches' are predictable, boring and so is the associated design process. They make the designer's work faster and easier, and they allow for any type of content to be represented in an instantly familiar way for the user. But eventually they all end up looking the same in one way or another. The marketplaces are saturated with almost identical designs, marketed with different names and color schemes, but the underlying approach and design process (if you can call it that way) is the same.
The sad thing is one day somebody decided that these designs work and that's what the user wants to see. So everybody took the secure way and started copying each other's works. Today nobody wants to risk it and try something different, in fact the "best-selling" themes on all marketplaces are a copy-paste of one other. And most of the time new entrepreneurs chose the "best seller" over a better designed/coded theme just becase because they think that if something is "best selling" must be better. Most of the times these themes a bloated, slow, bad for SEO and badly designed. The final result is you your website ends up looking just like your competitor's website. The website is slow, because of the hundred features included in your theme that you'll never use, it's badly coded and not optimized for SEO.
One could always argue that the same block can be designed in a dozen different ways. And I agree. Moreover, I'm not saying that the use of established standards is inherently wrong. It's the way these were conceived that's wrong.
We've decided to take another path and "think outside of the box". Our aim is to design unconventional websites and try to bring a different visual experience to the end user. We're not 100% free because of how Shopify is structured itself, nonetheless we try to deliver alternatives to mainstream designs, keeping in mind usability, conversions, speed and SEO.
We draw our inspiration from print media; magazines, book designs, posters etc. The way we read hasn't changed over time, web technologies only add dynamism and interactivity to the process. Therefore, such borrowings are natural. The close connection between form and content is what fundamentally sets our approach apart from standard websites.