Bullet a Minimal grid based theme for contemporary brands. Shopify theme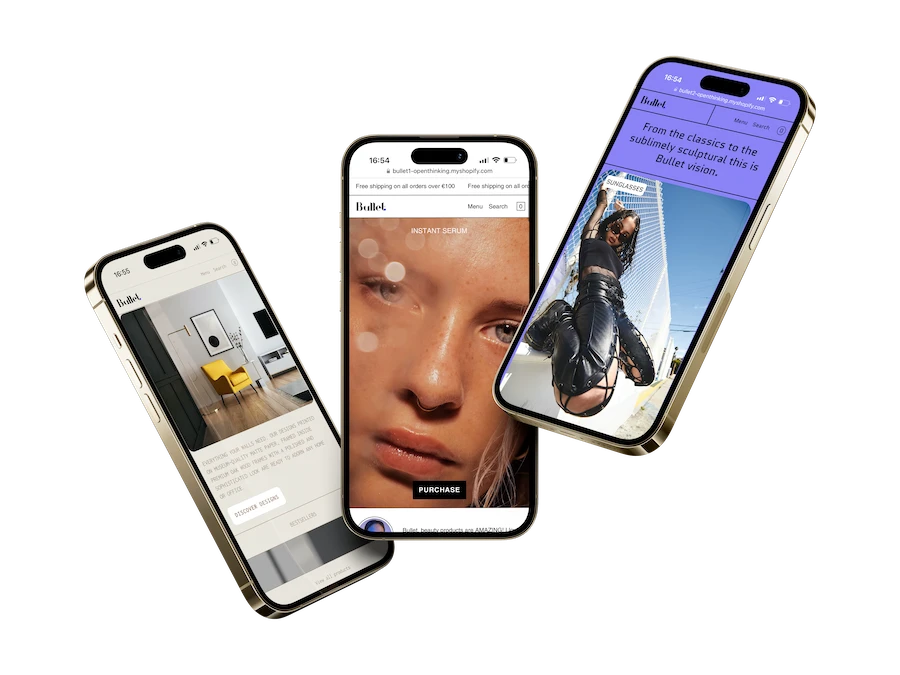 Try Bullet for free
Shopify themes to help you grow your business online.
Start with a flexible Shopify theme, then customize it to best fit your brand.
Get started
Shopify experts
Unleash the full potential of your website with our expert Shopify theme customizations.
Let us do the work, while you get back to what you love.
Shopify theme detector
Shopify themes
Support
Blog
Get
for $1/month